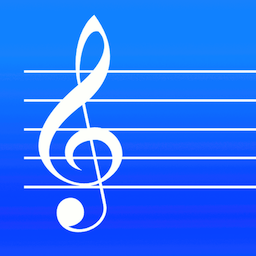 PhraseNote is a musical note pad for practicing & creating music.
It can run on both the iPhone/iPod Touch and the iPad.
News
November 30, 2016 : Version 1.2 released
Following features are newly supported.
– iPhone6/6 plus/7/7 plus support
– Landscape mode
– Lyrics support
– Copy/Cut/Paste of bars
– PDF export
– Bass clef support
– Diatonic Chord Palette
– Chord Input History
– Repeat symbols and rehearsal mark
Additionally, some bugs have been fixed.
January 12, 2015 : Version 1.1 released
for iPhone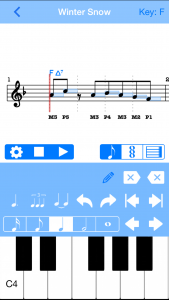 for iPad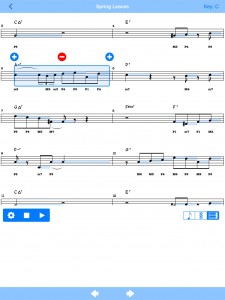 Following features are newly supported.
– Visualization of the length of the notes
– Test Playing mode
– Measure Editing mode
– 'Pops – 8beat' style
– 'Metronome' style
– 3/4 and 5/4 time signatures
– Added links to the support website
Bug fixes:
– Note timing of the MIDI exported file is incorrect
– The reaction of the piano keyboard is bad
– Tag list not updated after a new tag is added
– Some problems on iOS 8
November 4, 2014 : Version 1.0 released